COVID-19 Information and Updates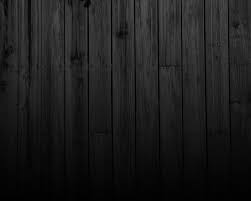 The province is currently at Alert Level 3.
Avalon Peninsula is currently at Level 4
NOTICE:
Effective immediately, Tuesday, March 16, 2021,the Town Office will open for regular business hours 8:30 a.m. – 4:30 p.m. 
Due to COVID-19, we've implemented measures to ensure the safety of patrons & staff & we are asking residents to help our efforts.
They include the following: 
Do

NOT

enter if you are sick or experiencing 1 or more of the common symptoms of COVID-19 (ie. Fever, cough, sore throat, headache, nausea/vomiting, diarrhea, runny nose, loss of sense of taste or smell)

Do

NOT

enter if you have traveled in the last 14 days outside the province excluding communities along the Labrador-Quebec border (Labrador City, Wabush, Fermont, the Labrador Straits area and Blanc Sablon). 

Do

NOT

enter if you have been in close contact with anyone who has travelled outside the province in the past 14 days who has developed COVID-19 symptoms

Do

NOT

enter if you have been in close contact with a known or suspected case of COVID-19 in the last 14 days

Wear a mask

Use hand sanitizer when entering & exiting the building

Practice physical distancing (two meters apart)

No loitering
Entrance/Exit: 
Town office and Carbonear Public Library patrons will utilize the entrance/exit that faces Water Street. Please follow the directional signage on the floor. 
Washroom facilities are NOT open to the public.
The Town of Carbonear thank you for your patience and continued cooperation as we work together to prevent the spread of the COVID-19 virus. 
COVID-19 MEASURES
The Town of Carbonear are taking measures as it relates to COVID-19 to follow the guidelines and recommendations of the various public health agencies and the federal and provincial governments to do its part to protect its employees, while continuing to maintain essential services.  It is taking other measures to reduce transmission.
What is the Town doing?
The Town is committed to working with you.
The Town is making protection of its employees and residents' priority while continuing to maintain essential services.  Measures and resources have been put in place to allow employees to comply with guidelines on social distancing, good hygiene habits and to follow advice of public health officials, if symptoms are exhibited.
The Town recommends that residents follow the guidelines and information being provided by the World Health Organization (WHO), the federal and provincial health agencies, and the federal and provincial governments.
For updated information and recommendations from both the provincial and federal government regarding COVID-19, please see the following links:
The Town will post any updates here or through social media.
August 17, 2020
Non-medical masks will be required in indoor public spaces in Newfoundland and Labrador effective Monday, August 24th, 2020.
Further information regarding the mandatory face mask order effective August 24th can be found here:https://www.gov.nl.ca/covid-19/files/Special-Measures-Order-Masks-August-24-2020.pdf
March 24, 2020
Effective March 18, 2020, the Minister of Health and Community Services declared COVID-19 a public health emergency under the Public Health Protection and Promotion Act. The following facilities are ordered to close:
Gyms and fitness facilities, including yoga studios, tennis and squash facilities
Dance studios
Businesses that hold a license under the Liquor Control Act whose primary purpose is the consumption of beer, wine, or spirits
Cinemas
Arenas
Performance spaces
Bingo halls
Personal services establishments including spas, esthetic services, hair salons, body piercing, tattooing and tanning salons
Retail stores, unless those stores provide services essential to life, health or personal safety of individuals and animals.
Restaurants are permitted to offer take-out, delivery and drive-thru services. In-person dining is prohibited.
Gatherings of 10 people or more are prohibited. This includes funerals, visitation and weddings.
Visitation to long-term care and personal care homes is prohibited, unless for exceptional circumstances, including end of life.
Anyone arriving to Newfoundland and Labrador from outside of Canada on or after March 14, 2020 at 7:00pm NDT is required to self-isolate for 14 days after their arrival in Canada.
Anyone arriving to the province from outside of Newfoundland and Labrador on or after March 20, 2020 is required to self-isolate for 14 days after their arrival.
There are exemptions to these orders. Please refer to the Exemptions Order issued on March 21, 2020 for more details.
A person found in breach of these orders could face a fine or jail time. A corporation found in breach of these orders could face a fine of $5,000 to $50,000.