COVID-19 Information and Updates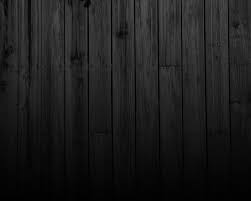 COVID-19 MEASURES
The Town of Carbonear are taking measures as it relates to COVID-19 to follow the guidelines and recommendations of the various public health agencies and the federal and provincial governments to do its part to protect its employees, while continuing to maintain essential services.  It is taking other measures to reduce transmission.
What is the Town doing?
Carbonear Pool and Other Town hosted programming and events:
Effective end of day on Friday, March 13, 2020, the Town of Carbonear closed the Carbonear Swimming Pool and all its recreation programs and activities that operate from that facility.  All other town programming and activities have been cancelled until further notice.
Town staff have been reaching out to those with scheduled lessons and rentals.  Staff will work with you to reschedule for a later date, where possible.  Credits will be applied for future lessons and refunds will be available for rentals that cannot be rescheduled.  Arrangements will be made once it has been determined to be safe to reopen the facility.
The Town is committed to working with you.
Council Meetings and Town Office
Regular Council Meetings will be closed to the public until further notice.
The Town Office is being closed to the public until further notice. This is in response to the social distancing recommendations for the protection of staff and the public. Staff will still be working and residents can continue to contact the town office by telephone (709-596-3831) or email ([email protected]).
Tax Payments
Effective immediately, the Town will be extending the date when interest will be charged on overdue accounts from February 28, 2020 to June 30, 2020.
While the town office is closed to the public, tax payments can be made through online banking, bank machine or by mailing a cheque. Credit card payments are not accepted directly but are available via Plastiq, which is a third-party provider that will charge you a fee to use this service. The link to pay by credit card can found on the town's website at www.carbonear.ca under the tabs for Services, then Tax Payments, and then scroll down to the Credit Card Payment option. Pre-authorized payments will continue as usual. Please contact the town office if you would like to set up pre-authorized payments. Seniors or those that are immunocompromised and do not have these payment options available to them, please contact the town office for further options.
Permits
The Town will continue to accept and process applications. Application forms and documentation required can be emailed to [email protected] or by mail. Application forms are available on the Town's website at www.carbonear.ca . Application fees, where required, can be paid through online banking, bank machine or cheque. Application fees for some minor repairs and maintenance may be waived. You will be contacted upon submission of your application with further payment details.
The Town is making protection of its employees and residents' priority while continuing to maintain essential services.  Measures and resources have been put in place to allow employees to comply with guidelines on social distancing, good hygiene habits and to follow advice of public health officials, if symptoms are exhibited.
The Town recommends that residents follow the guidelines and information being provided by the World Health Organization (WHO), the federal and provincial health agencies, and the federal and provincial governments.
For updated information and recommendations from both the provincial and federal government regarding COVID-19, please see the following links:
The Town will post any updates here or through social media.
March 24, 2020
Effective March 18, 2020, the Minister of Health and Community Services declared COVID-19 a public health emergency under the Public Health Protection and Promotion Act. The following facilities are ordered to close:
Gyms and fitness facilities, including yoga studios, tennis and squash facilities
Dance studios
Businesses that hold a license under the Liquor Control Act whose primary purpose is the consumption of beer, wine, or spirits
Cinemas
Arenas
Performance spaces
Bingo halls
Personal services establishments including spas, esthetic services, hair salons, body piercing, tattooing and tanning salons
Retail stores, unless those stores provide services essential to life, health or personal safety of individuals and animals.
Restaurants are permitted to offer take-out, delivery and drive-thru services. In-person dining is prohibited.
Gatherings of 10 people or more are prohibited. This includes funerals, visitation and weddings.
Visitation to long-term care and personal care homes is prohibited, unless for exceptional circumstances, including end of life.
Anyone arriving to Newfoundland and Labrador from outside of Canada on or after March 14, 2020 at 7:00pm NDT is required to self-isolate for 14 days after their arrival in Canada.
Anyone arriving to the province from outside of Newfoundland and Labrador on or after March 20, 2020 is required to self-isolate for 14 days after their arrival.
There are exemptions to these orders. Please refer to the Exemptions Order issued on March 21, 2020 for more details.
A person found in breach of these orders could face a fine or jail time. A corporation found in breach of these orders could face a fine of $5,000 to $50,000.